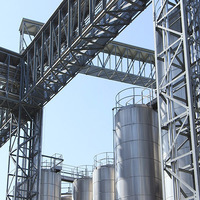 IVM Chemicals products are manufactured in the modern plant of Parona in Italy, that extends over an area of more than 15 Hectares.
The Parona plant is a unique production facility, in terms of size and architecture. It is the result of large investments and total commitment by IVM Group management team. Nothing was left to chance, neither its location nor its building. Different logistic opportunities were carefully examined. The best and most qualified designers and building constructors were selected for this purpose.
The production plant was constructed to ensure production standards that are among the highest in the world. The production processes are designed to be highly automated with the specific aim of improving the quality of the workplace and environmental safety, in full compliance with the local legislation.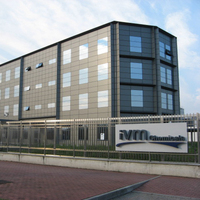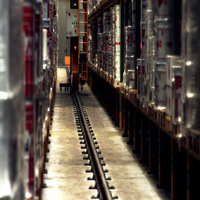 ​​
In Parona, the main site of IVM Group production plants, unique for their dimensions and architectural design, we completed the construction of modern buildings dedicated to the offices of IVM Chemicals General Administrative Management, the Commercial Division, Administration, Finance and Control, and the Purchasing Department.
These groups occupy more than 6.000 sqm and hosts more than 200 colleagues.
At the same time, we completed also the construction of new areas for large scaled production of water-based products, wax effect products, service productions and for new automated warehouses.
The industrial plan foresees investments of € 50 million in the coming years.
The Bareggio site, which from the early 1960's was the Milesi Headquarters, and which is among the three European Companies specialized in the manufacturing of wood coatings (with Ilva Polimeri and Intercoating) that in 2007 became IVM Chemicals, was also recently restructured. Together with the production department, there is the R&D Laboratory and the Laboratory dedicated to the Innovation research of IVMGroup: starting from the large surface already existing, it has been extended to more than 2,500 sqm.
In 2011, the Senago plant which was Ilva Polimeri historical Headquarters,was shut down, except for the Elastomers Departments. Everything has been realized further to projects planned in 2006, and shared with all colleagues.
We are proud of our achievements during this second phase of the history of our Group. We have hired many new colleagues in the R&D Laboratories, Commercial Divisions and Logistics.